August/September 2010
The Art of Engineering
The number of bachelor of arts in engineering programs is increasing. What are the advantages and pitfalls to this blend of liberal arts and engineering?
BY EVA KAPLAN-LEISERSON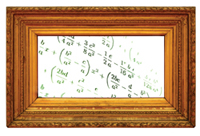 Move over, Greek classics and Jane Austen novels. A growing trend in engineering is contesting the reign of liberal arts degrees like philosophy and English in offering higher-level thinking skills, flexibility, and possible confusion about job options.
At an increasing number of liberal arts schools and technical institutions, bachelor of arts in engineering programs are offering students a technical background along with a wider arena of study than traditional engineering degrees. Advocates stress that B.A./A.B.s are not meant to replace traditional ABET-accredited B.S. degrees but instead complement them. Program graduates don't work as technical experts or get licensed without further study. However, the degrees can help fulfill the 21st century need for workers with a technical background, a broad understanding of social issues, and well-developed problem-solving abilities.
One of the newest B.A. programs is at Smith College. In 2009, the all-female school in Northampton, Massachusetts, announced its B.A. in engineering arts for students who recognize the increasing importance of science and technology and want to better understand how engineers serve humanity. The program had its first two graduates this year.
Students take math, science, and engineering courses but also prepare a statement of focus explaining their selection of six courses outside of engineering that will further their educational goals. Potential focus areas could be architecture, public policy, energy policy, ethics, or global development.
Smith has offered a traditional B.S. in engineering science for the last 10 years. About 85% of the school's engineering students pursue that route, compared with 15% taking the B.A. after the first year of the program.
"We believe engineering is a really valuable undergraduate degree," says Smith president Carol Christ, "not only for the student who wants to go on and become a PE or go to graduate school in engineering, but also for the student?who might want to go on to a career in investment banking or become a science writer."
She draws an analogy with the English major: Not everyone is going to become a writer or an English teacher. "Engineering is an excellent liberal arts school major regardless of your career aspiration," Christ says.
Rigorous problem solving, risk awareness, and benefit analysis are all skills people can learn from engineering and apply in other fields, she explains, saying it's critical to have a technologically and scientifically literate public.
In addition, Christ points out, someone who wants to pursue engineering could proceed to graduate school in the field.
Harvard University is another liberal arts institution that offers parallel tracks of bachelor of arts (A.B.) and bachelor of science (S.B.) degrees in engineering sciences.
The nonaccredited A.B. offers the same concentrations as the S.B.—either biomedical sciences and engineering, electrical engineering and computer science, environmental sciences and engineering, or mechanical and materials science and engineering—and adds an engineering physics option. The A.B. requires 14?16 courses in the engineering school while the S.B. requires 20.
The A.B. in engineering degree teaches students how to solve problems and builds confidence doing so, explains Cherry Murray, dean of Harvard's School of Engineering and Applied Sciences. The degree is a good bridge to further education such as business, law, government, architecture, and medical schools, she says, and draws people who might not normally be interested in more narrow engineering subjects.
Another benefit of the broader curriculum: Murray says 38% of the B.A. enrollees at Harvard are women, almost double the national average of about 20% in regular engineering programs.
Still, students who earn an A.B. degree and don't go on to further education can be confusing to employers. "They really aren't quite sure what to do with these students," Murray admits. But she says that once they've hired a bachelor of arts in engineering graduate, "they find [their ability to work across fields] so outstanding they want to hire more."
At fellow liberal arts school Lafayette College, graduates with a B.A. in engineering often go on to careers in technology policy or management, explains Sharon Jones, director of the Pennsylvania school's engineering division. Lafayette has offered its B.A. in engineering since 1970.
While the 21st century is a technological one, Jones notes, people in high-level decision-making positions in corporations or government often don't have an engineering or technology background. Students with a B.A. in engineering do, and can balance technology knowledge and nontechnology skills such as communication, Jones says.
While students who graduate with a bachelor of science degree in traditional engineering disciplines can also do that, she says, this degree takes that ability to another level. Jones explains students who want to become leaders are attracted to the liberal arts degree with a technical foundation, which offers them critical analysis and teamwork skills.
On average, 20 students per year graduate with the B.A. at the 2,400-student school. It is the third largest of all the school's engineering degrees.
The grandfather of bachelor of arts in engineering degrees is at Dartmouth. Its A.B. is more than 50 years old; since about 1960, the school has offered a combined bachelor of arts and bachelor of engineering (its equivalent of a B.S.). At Dartmouth, instead of the two tracks running parallel, they are most often sequential: 75% of students who complete the A.B. also do the B.E.
The A.B. allows students to take about half of their classes in liberal arts and electives, and then the B.E. is ABET accredited. Students who complete both, which usually takes five years, are then eligible for a PE license.
Combining the two degrees provides students with the breadth of a liberal arts education along with the depth of a traditional engineering program, explains Thayer School of Engineering Dean Joseph Helble. Students learn to grasp and design technology, understand engineering challenges, and make connections both to other engineering disciplines and outside engineering. Graduates with both degrees tend to be good writers, communicate their positions well, and understand and appreciate history, he notes.
Dartmouth students can also modify their A.B. engineering degree with another subject, meaning that they take 60% of the requirements for the engineering degree and then 40% of the requirements for another major. The most popular modifications are studio art and economics, says Helble.
Generally, students who don't continue on to get the B.E. do get additional education, he explains—for example attending architecture, law, or medical school. He points to quantitative analytical thinking that students gain with the A.B. as "wonderful preparation" for areas such as medicine and law. Some students also work in areas supporting technology such as patent law or venture finance.
Helble believes that more bachelor of arts programs are needed in engineering, not to replace traditional programs but to attract a different type of student. "We need citizens who are educated in the liberal arts but have some understanding of systems, and analytical and quantitative thinking," he says.
At least two technical schools have recently launched B.A. in engineering programs. California Polytechnic State University's interdisciplinary Liberal Arts and Engineering Studies program is jointly offered by the colleges of liberal arts and engineering and is in its third year. The program, according to its Web site, "encourages students to see engineering, the sciences, and humanistic study as interconnected and equally valid methods of asking the same essential questions about the world around us."
Students in Cal Poly's program take about half engineering and half liberal arts courses. They either select from a list of predesigned concentrations (one in engineering and one in liberal arts) or they can build their own programs with the approval of faculty. Areas of specialization include sound and music, theater, public policy, interactive design, and intercultural communication.
Interdisciplinary problems in society aren't going to be solved by a fragmented approach, points out Liz Schlemer, former codirector of the program. "We have to look at the whole problem," and B.A. degrees that combine liberal arts and engineering can help do that.
Cal Poly's program also requires students to spend three to six months studying abroad. Schlemer explains that many companies who hire graduates value that experience highly.
The B.A. in engineering currently has 33 students enrolled, up from nine at its launch. The goal is to enroll about 50?75 students by the five-year mark. The degree is intensive, and the school wants to keep it selective, explains Schlemer. "We really don't want it to be seen as students who can't make it in engineering," she explains.
For traditional engineers it can be hard to be open-minded about the value of liberal education, Schlemer says, because they're used to the structure of engineering education. The program tries to combat that by showing that its students are passionate and innovative, and highlighting graduate successes.
But like Harvard's Murray, Schlemer says finding employment for graduates is not as straightforward as for traditional engineering graduates. "It's not like anyone is coming into Cal Poly in career services and asking for people with the liberal arts and engineering studies degree," she says. Since the program isn't yet well known, students in it must decide what they want to do, network, and "make it happen for themselves."
Recent graduate Donovan Loomis is one who has. At the last career fair he attended at school, the 2009 graduate "showed [employers] how a blending of both worlds met their growing needs." His efforts paid off: Loomis says he found both engineering and nonengineering companies wishing he had graduated already so they could hire him.
The program differentiated him from others, he says, and he is confident that he could get a job in any sector because his education doesn't limit him. Although some people think his degree means he lacks what it takes to be a "true" engineer, Loomis believes it takes courage to do something new, "and I think that makes it more exciting."
At Cal Poly, the graduate focused on aerospace engineering, history, and business and decided on the B.A. because engineering was just one of his interests. He wanted an opportunity to be recognized for all his abilities in a program that "focused on creativity, freedom, and individuality."
But it was his study-abroad experience as an English teacher in South Korea that changed the student's life and world view. He returned there after graduation and this fall will be starting a master's in education administration at Sungkyunkwan University under a Korean government scholarship. "At first glance this seems so far away from engineering," says Loomis, "until you consider that engineers need teachers and that teaching methods are drifting to technology-based platforms."
Worcester Polytechnic Institute in Massachusetts started a B.A. in liberal arts and engineering program in 2006. The program's Web site explains that technology has a variety of scientific and social consequences, and professionals in all areas need a broad perspective on technology to identify and solve problems.
While traditionally physics, chemistry, math, humanities, social sciences, and the arts have provided that background, the Web site says new consideration should be given to areas such as computer science, biology, information technology, environmental studies, sustainability, ethics, management, aesthetics, economics, and communications. The B.A. can provide "a traditional liberal arts education adapted to contemporary culture."
WPI's program requires nine engineering courses while a typical engineering program requires 15. Students can make up the rest with humanities, social science, or business classes and design their own programs with help from faculty. Areas of concentration include environment and public policy or pre-law.
About 85% of students in WPI's program go on to advanced degrees, either in a nonengineering or engineering field. They can also continue on to a traditional engineering B.S. at the school.
Alexander Nittel, WPI class of 2011, is one of those who are planning to pursue an advanced degree. He is applying to law schools and wants to specialize in environmental law. His classes have focused on interdisciplinary engineering science, electrical and computer engineering, and power distribution, as well as history, economics, and business.
He's also completed the usual math and science courses such as calculus, differential equations, and physics, and before graduation will have to complete two interdisciplinary projects that enable the student to view the impact of science and technology on the rest of society. In his first project, he worked in London, helping to make an addition to the Tate Gallery of Modern Art more environmentally sustainable.
Nittel wanted to get the B.A. in liberal arts and engineering to understand how engineered systems work, the considerations that go into designing them, and their limitations. He believes the degree will help distinguish him as a lawyer and give him an edge in the job market.
But Nittel thinks the degree is best for students planning to go to graduate school rather than looking for immediate employment. "If there's not a clear, at least somewhat defined objective," he says, "I think it could lead students astray."
According to John Orr, codirector of the program and WPI professor of electrical and computer engineering, enrollment has been low. Just two students are currently pursuing the degree compared to around 2,000 for the B.S. program.
The infinite options may scare students away, says Orr. Students at the school tend to be very goal-oriented about what they will do when they graduate. With a B.S. in electrical engineering, that's quite clear; with a B.A. in liberal arts and engineering, less so.
Also, says Orr, the regular B.S. programs at WPI include substantial requirements in humanities, project work, and global experience; so, students may not find enough of a difference in the two programs.
However, Orr believes that although these types of programs may initially have low enrollment, they will grow. The result will be a more-technical liberal arts degree for students who won't work as engineers, as well as more liberal arts and social context for engineers who pursue graduate study.
Orr sees it all as part of an evolution in the U.S. for engineers to have a broader undergraduate education, as in the fields of medicine or law, and then further technical study at the graduate level.
This type of broadening is absolutely necessary for engineering to continue to thrive and drive the U.S. economy, he says. "We're on this kind of long, slow evolution. B.A. degrees are an important piece of this evolution of the overall education for the profession."