July/August 2017
NSPE Today
Math Test
Question: In a bar, 100 chicks sit peacefully in a circle. Suddenly, each chick randomly pecks the chick immediately to its left or right. What is the expected number of un-pecked chicks?
If it took you longer than 0.9 seconds to answer, you're not in the same league with Texas seventh-grader Luke Robitaille. But a lot of people aren't.
By answering this question, Robitaille won the 2017 Raytheon MATHCOUNTS National Competition held May 15. Answer: 25.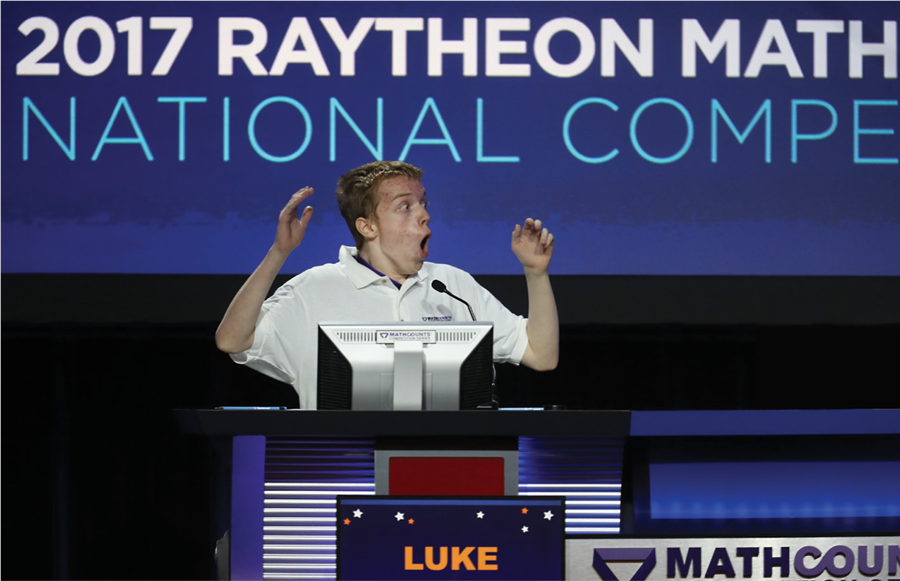 SEVENTH GRADER LUKE ROBITAILLE OF EULESS, TEXAS, REALIZES HE JUST WON THE 2017 RAYTHEON MATHCOUNTS NATIONAL COMPETITION.