August/September 2013
Turning Words Into Action
A new NAE report gives the engineering community an action plan for improving public understanding of the profession.
BY MATTHEW McLAUGHLIN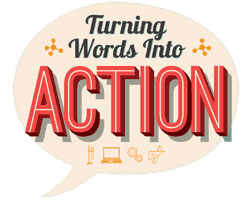 My first-ever assignment with PE magazine was to examine the effectiveness of engineering messages recommended by the 2008 National Academy of Engineering report Changing the Conversation: Messages for Improving Public Understanding of Engineering. Those who read the August/September 2012 article may remember that anecdotal evidence suggested the new messages were quite effective when used and, in general, public understanding of engineering was improving; but use of the messages was still far from universal and public understanding of engineering still had a long way to go.
Recently, I had an experience of my own that drove home for me the progress the engineering community has made and the progress it still needs to make.
In July, I went to a sold-out party at the Smithsonian that was thrown in celebration of space exploration. In addition to dancing and having my microbes swabbed for possible experiments in space, a few friends and I got to wear some amazing costumes we designed for the party's costume contest. We were engineers. We also won.
I was former NASA Flight Director and Director of NASA Mission Operations Gene Kranz, of Apollo 13 fame, and three of my friends were other NASA engineers who helped get the Apollo 13 astronauts back to Earth. We were engineers, and we won. In a room full of astronauts, robot dinosaurs, storm troopers, and other more iconic and pop-culture-inspired costumes, the guys dressed as real-life engineers won.
Here it is, I thought, progress really has been made. Then someone looking at photos of us the next day asked, "So you're astronauts?" Engineering still has a ways to go.
Charles Vest
Thankfully, long before the costume-contest victory, the National Academy of Engineering recognized there is still much more to do to improve public understanding of engineering, which is why the academy didn't stop with Changing the Conversation.
"Highlighting the importance that engineers play in shaping our society's future is critical to making progress toward the goal of greater public understanding of engineering," says former NAE President Charles Vest, who cochaired the committee behind a new academy report published in June. "This requires greater effort from engineering programs, professional societies, industry, and others in the engineering community who want to promote a more dynamic image of the profession."
Messaging for Engineering: From Research to Action is much more than a simple report, however; it is a plan. Engineering messages from Changing the Conversation were effective when used—the operative words being "when used." NAE's latest report aims to show the engineering community how to fully utilize the 2008 report's engineering messages, improving on progress made thus far by suggesting specific actions to be taken by major players in the engineering community.
Opening Moves
Messaging for Engineering is the result of more than a decade of work by NAE, which began researching engineering messages following a 2002 academy report that revealed major failures by the engineering community in communicating what engineers do. Dropping U.S. competitiveness in engineering only added to concern. National Science Foundation statistics show in 2008 only 4.4% of U.S. bachelor's degrees were in engineering, compared to 31.2% in China, 17.1% in Japan, and 11.3% in Europe.
With the publication of Changing the Conversation, there was reason to hope in 2008, though. In addition to a positioning statement, the report provided four engineering messages that were market-tested to ensure they appealed to both young people and adults, women, and minorities:
"Engineers make a world of difference."
"Engineers are creative problem solvers."
"Engineers help shape the future."
"Engineering is essential to our health, happiness, and safety."
Some made attempts to "change the conversation" about engineering almost immediately, using the new messages as well as other concepts and ideas from the report, and many met with success. NAE's latest report makes specific mention of several success stories, including the University of Colorado Boulder, where the College of Engineering has seen enrollment and retention of minority and female engineering students rise. Over the past four years, for example, the six-year retention rate of minority students has risen from 34% to 53%.
Despite its successes, Changing the Conversation did not solve all of engineering's public image problems. "[We] identified messages that seemed to resonate with different age groups and different ethnic groups and we provided that information to the engineering community, but it was pretty clear within a year, and certainly within two years after [Changing the Conversation], the use of those messages had not spread as widely as we at the NAE and others had hoped," says NAE Senior Program Officer Greg Pearson. "This second project was meant to provide a bit of a stimulus as well as support."
While Messaging for Engineering is the final product of the second project to which Pearson refers, it is not the only product. "In addition to the report, the project also produced an online toolkit and a Facebook page, resources intended to support messaging efforts and help build a community of people engaged in changing the conversation," says project committee member Don Giddens, professor at the Wallace H. Coulter Department of Biomedical Engineering at the Georgia Institute of Technology and Emory University and dean emeritus of the College of Engineering at Georgia Tech.
The online toolkit, an interactive Web site launched in 2011 and located at www.engineeringmessages.org, provides access to the complete Changing the Conversation report and other additional resources for those interested in taking action to improve public understanding of engineering, including case studies by those who have already taken action. The goal, according to Messaging for Engineering, is for the Web site to become the central meeting place for those who wish to improve public understanding of engineering and a primary source of information on the best ways to do so.
Titled "Engineers Changing the Conversation," the Facebook page created as part of the project uses graphics similar to the interactive Web site but offers its users something different. Through its wall posts, the page showcases the most recent examples of new engineering messages at work. To date the Facebook page has more than 6,000 "likes."
Conversation Starters
If Changing the Conversation provides the engineering community with effective tools for improving public understanding of the profession, Messaging for Engineering provides an instruction manual on the most effective ways of using them. The report includes a detailed action plan that not only offers basic guidelines for the engineering community as a whole, but also specific guidelines for the individual elements of the community, such as industry, professional societies, and engineering schools.
"Both the report and the Web site were intended to do two things," Pearson explains. "The first was to gauge progress toward the engineering community's use of the messages that were proposed in our 2008 report, and the second purpose was to both support further use of the messages and to provide more specific guidance to the engineering community about what it could do to improve public understanding of engineering."
"Nobody on the committee believes that the report, or any report, is sufficient to creating more progress towards public understanding of engineering, but it's certainly an important component to lay out the actions that are both possible and likely to be beneficial," Pearson adds. "I think that is the most important aspect of this report—simply communicating these ideas for what could be done."
More consistent messaging is also a goal of the report. Good engineering messages are not just about quantity. "The engineering community invests significant time and financial resources into public outreach," says committee member Betty Shanahan, executive director and CEO of the Society of Women Engineers. "The investment does not deliver results appropriate for the investment because of a lack of consistency in our messaging and in many cases messages that discourage students."
Betty Shanahan
As Shanahan points out, if everyone is not on board, the overall impact of Changing the Conversation messages is watered down. "Any impactful marketing program will have consistent, coordinated messages that are developed in a systematic, data-driven way," she continues. "If each of us in the engineering community adopts the Changing the Conversation messaging, then we will deliver positive, tested messages that reinforce what others are saying. That will improve the public understanding of engineering."
Consistency does not mean taking the same actions though. Specific guidelines for individual elements of the engineering community were developed because each "has different capabilities and strengths," according to Messaging for Engineering. "The most important thing is that the diverse members of the engineering community begin to speak with one voice, using the general approach outlined in Changing the Conversation, when talking about engineering and what it means to the people of this country and the world."
For example, schools of engineering are uniquely positioned to foster a better understanding of engineering among K?12 students, not only through outreach to such students, but also by working with schools of education to foster a better understanding among future K?12 teachers. Recognizing this, the committee suggests in Messaging for Engineering that schools of engineering "work with schools of education so that future K?12 teachers are aware of what engineering is and what engineers do, and encourage schools of education to use [Changing the Conversation] messages."
"It is particularly important here that schools of education understand the distinctions among science, engineering, and engineering technology," Giddens says. "This is not easy, since there is overlap among these three areas. But they are not the same, and curriculum content for engineering does have its own uniqueness, hence the importance of collaboration between schools of education and schools of engineering."
Professional societies, like NSPE, also have their own unique strengths, particularly their reach. "Engineering professional societies have influence over individual engineers, employers, and academic institutions," Shanahan says. "Collectively, our million-plus members are engineers found in all career stages, in all parts of the country, and in all segments of the profession. Our members deliver much of the outreach to young people and their adult influencers. Our members do that through our societies' programs, through their employers' programs, or as members of their community. Our engineer members interact with the general public and the schools as parents and community members."
With potential engineering ambassadors everywhere, it's no wonder one of the actions recommended to professional societies in Messaging for Engineering is the education of their members on Changing the Conversation messages. Other recommended actions for professional societies in the report are to develop an intersociety memorandum of understanding to guide their coordinated use of the messages and outreach to K?12 students, teachers, and parents.
Messaging for Engineering also provides specific recommendations for industry, government agencies, and science and technology centers, as well as the American Society for Engineering Education and National Engineers Week Foundation. Of course, there are basic recommendations for all of the engineering community, among them, engaging more with NAE's interactive Web site and Facebook page. "They will have impact only to the degree that organizations and individuals take part," the report says.
Having used the National Science Foundation funds provided for its project, there's no way of knowing if more funds will allow NAE to take Messaging for Engineering any further, but with the exception of continuing to spread the word about engineering messages from Changing the Conversation and the action plan from Messaging for Engineering, the academy has done almost all it can, according to Pearson.
"Obviously NAE can't force anyone to do anything," he says. "It's up to those in the engineering community." Schools of engineering, professional societies, industry, and every engineering stakeholder have to do their part.